Manon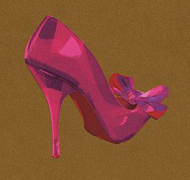 Massenet
Friday, April 26
Zurich Opera House
Il Turco in Italia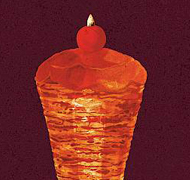 Rossini
Sunday, April 28
Zurich Opera House
Médée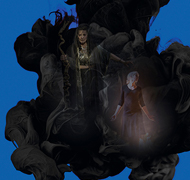 Marc-Antoine Charpentier
Tuesday, April 30
Grand Theatre de Geneva
Like us on Facebook

Switzerland in Spring - Zürich and Geneva!
April 25 - May 1, 2019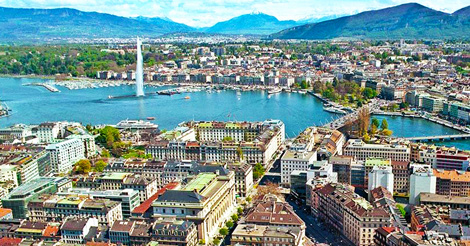 Spend a lovely week in two parts of one country and three eras of music. We begin in Zürich, known as the business center of Switzerland, but also an important cultural destination. The beautiful opera house dates to 1891 - a sumptuous setting for Massenet's tuneful Manon and Rossini's comedic gem Il Turco in Italia. The group will enjoy a walking tour of the city on the day between the two performances. Then, we travel by train to Geneva, with its lovely setting on Lac Léman. The Grand Theatre is just finishing major renovations and will be open for us to see the powerful Baroque gem Médée by Marc-Antoine Charpentier. We will see opening nights for both Manon and Médée!
About Your Instructor
Larry Axelrod has traveled to four continents for fun and cultural purposes. He has been arranging Opera Adventures in the United States and abroad for more than seven years. He taught at the Music Center of the North Shore (now Music Institute of Chicago), different Elderhostel venues and Renasan. He taught many different classes over the course of fifteen years at Ghost Ranch Santa Fe, including an opera class and music theory at Columbia College in Chicago. Larry is a composer, pianist and conductor, whose musical activities have taken him around the United States, Europe, Australia and New Zealand. His compositions have been performed on composers' festival concerts around the United States and abroad.
For more information please call Larry at (773)680-8811 or email larry223@aol.com.
Opera Adventure Dates
April 25 - May 1, 2019

About the Class
We will be attending:
We will be attending:
Friday, April 26 Manon (Massenet)
Sunday, April 28 Il Turco in Italia (Rossini)
Tuesday, April 30 Médée (M-A Charpentier)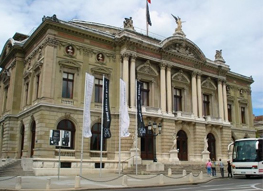 Saturday, we will have a private group tour around Zürich, taking in the lakefront and historic sites.

Friday, Sunday and Tuesday mornings from 9 AM to about 11, we will gather to watch DVD performances and learn about that evening's performance. There will be time for discussion and questions. Class participation is encouraged! The class will be held in a meeting room in the hotel.

Manon and Turco in Italia are at 7 PM in the lovely Zurich Opera House, built in 1890. A special treat will be hearing Piotr Beczala in the role of Des Grieux in Manon! Médée is at 7:30 in the newly refurbished Grand Théâtre.

Useful links:
Hotel Engimatt
Hotel Suisse
Zürich Opera
Grand Theatre


Hotel and Amenities
In Zürich, our hotel will be the Hotel Engimatt, a stylish small hotel in the city center.There is a restaurant in the hotel and a private garden. Each guest room has a balcony.

In Geneva, we will stay at the Hotel Suisse, conveniently located by the train station. It is close to the lake, flower clock, old city and most of the main attractions of the city. Guests get free city transit passes!
About your arrival and departure
Arrival in Zürich will be on Thursday, April 25. We will meet briefly in the late afternoon to greet one another and discuss the logistics of our stay. After our four days in Zürich, we will travel together by train to Geneva - a two and a half hour trip - on Monday, April 29. (The ticket is included in the trip price.) Check out from the hotel in Geneva will be on Wednesday, May 1. If you wish to add nights at the beginning or the end of our trip, please contact me directly and I will make sure through the group reservations personnel that it is handled properly. Swiss Airlines (a United affiliate) has nonstop flights from major US hubs to Zurich (airport code ZRH) daily. Our trip ends in Geneva (airport code GVA). There are nonstop flights from Geneva to Newark, or you can connect back through Zürich or other European hubs.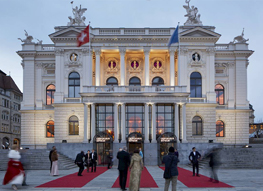 Other activities
With beautiful settings on lakes and by mountains, both Zürich and Geneva are scenic beauties. In addition to wonderful museums and old cities, a boat trip on the lakes is a lovely way to spend some relaxing hours.
Transportation to the performances
Both the Zürich Opera House and the Grand Theatre are about a ten minute ride on public transit from the hotels. For the more intrepid, in Zurich it is about 25 minutes on foot; in Geneva about 20 minutes. Sharing taxis or ride share service is also possible.
Transportation to/from the airport
In Zurich, the S-bahn city train from the airport takes 17 minutes to the city center. In Geneva, the trip to the airport takes 7 minutes by train.
Fee and fee schedule
Double occupancy will be $2000 per person. Single occupancy will be $2500. This includes: three opera tickets, six nights hotel stay, train ticket from Zürich to Geneva, daily breakfast, one lunch, one dinner and a private walking tour. A 50% deposit ($1000 per person double, $1250 single) will hold your place. The balance will be due on or before February 25, 2019.
Cancellation policy:
Before February 25, a full refund minus a $25 administrative fee will be issued. Before March 25, a 50% refund will be issued. Before April 11, a 25% refund will be issued. Any cancellation later than April 11, no refund will be issued.
Not included:
Five dinners, five lunches, all air travel, airport transfers, transport to/from performances, admission to attractions/museums on the day tours.
Travel Insurance
Sometimes our personal libretti give opera a run for its money. Plans need to change quickly, forcing cancellation of an eagerly anticipated trip. I try to make my refund policy as clear, fair and straight-forward as possible, in line with what I see on other travel sites. However, as a single-person enterprise, I have little leeway with goods and services already purchased and time already invested. For this reason, I recommend travel insurance for those "just in case" moments. I can promise I really don't want you to cancel once you have signed up for one of my great opera adventures. I also don't want you to lose money. However I really must stay with my refund policy. So, consider travel insurance. It's a small investment that you really hope you won't need, but might be very worthwhile.
www.insuremytrip.com
www.travelguard.com
Registration
To register for Vienna Opera Adventure 2014, click on the link here and download the registration form. Completed forms can be mailed to:
Lawrence Axelrod
5445 N. Sheridan Rd. #1212
Chicago, IL 60640

Credit card payment is also possible. Please call Larry at 773-680-8811 to arrange this.