The 2022 Season
"The Santa Fe Opera is renowned worldwide for its contribution to a living art form, and for the passion it inspires in performers and audiences alike.
Opera Adventure 2022 - August 7-August 13!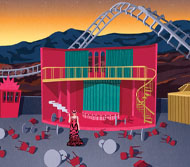 Carmen — Bizet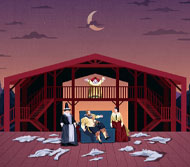 Falstaff — Verdi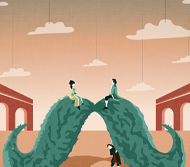 The Barber of Seville — Rossini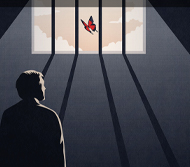 M. Butterfly — Huang Ro
Like us on Facebook

CLASSICS AND A WORLD PREMIERE!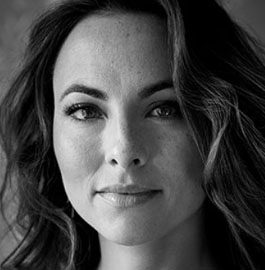 Perennial favorites and a world premiere are included in this year's opera season - Isabel Leonard will take the title role and Michael Fabiano will be Don Jose in Carmen. Barber of Seville will feature Emily Fons, a Santa Fe favorite, as Rosina and Jack Swanson as Count Almaviva. The inimitable Quinn Kelsey will take the title role in Verdi's joyful Falstaff. The final production is the premiere of Huang Ruo's M. Butterfly, a story well-known from stage and film versions. This production is rescheduled from the cancelled 2020 season. Ruo's affecting Sun Yat Sen was done in Santa Fe in 2014. M. Butterfly, a story of intrigue, politics, and personal surprises, is operatic at its core. As always, the world premieres are the most highly anticipated part of any Santa Fe season.
Above: Isabel Leonard thrills audiences in repertoire that spans from Vivaldi to Mozart to Nico Muhly. She has graced the stages of the Vienna State Opera, Paris Opera, Salzburg Festival, Bavarian State Opera, Carnegie Hall, Glyndebourne Festival, Teatro Comunale di Bologna, Aix-en-Provence Festival, Metropolitan Opera, Lyric Opera of Chicago, San Francisco Opera, Los Angeles Opera as Rosina in Il barbiere di Siviglia, Angelina in La Cenerentola, Cherubino in Le nozze di Figaro, Dorabella in Così fan tutte, Charlotte in Werther, Blanche de la Force in Dialogues des Carmélites, Costanza in Griselda, the title roles in La Périchole and Der Rosenkavalier, as well as Sesto in both Mozart's La clemenza di Tito and Handel's Giulio Cesare.
About your Instructor
Larry Axelrod has taught at different Elderhostel venues, The Newberry Library, Ghost Ranch Santa Fe, and Columbia College in Chicago. Larry is a composer, pianist and conductor, whose musical activities have taken him around the United States, Europe, Australia and New Zealand. As a composer, Mr. Axelrod has had works done by Nois Saxophone Quartet, London Sylvan Ensemble, The Chicago Composers Orchestra, The Lincoln Trio, His compositions have been performed on composers' festival concerts around the United States.
For more information on this trip please visit www.operaadventures.com and click on "opera travel" or call Larry at (773) 680-8811.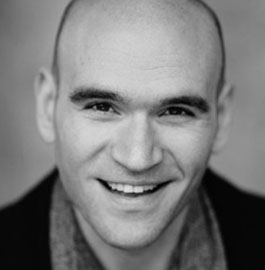 About the Class
The operas we will be attending are: Mon., August 8 - Carmen (Bizet), Tues., August 9 - Falstaff (Verdi), Wed., August 10 - The Barber of Seville, (Rossini), Fri., August 12 - M. Butterfly (Huang Ro), Thursday, August 6 will be an open day.
Above: Of Michael Fabiano's debut as Lensky in Tchaikovsky's Eugene Onegin at the Royal Opera, The Sunday Times in London wrote: "I can't think of a Lensky at Covent Garden who has held the audience so spellbound in 40 years of Onegin-going… a glorious debut." The recipient of the 2014 Beverly Sills Artist Award and the 2014 Richard Tucker Award, Mr. Fabiano is the first singer to win both awards in the same year, and is considered one of the greatest tenors in the world today.
Each morning from 9 AM to noon, we will have a class to watch DVD performances, listen to CDs and learn about that evening's opera. There will be time for discussion and questions. Vigorous class participation is encouraged! The class will be held in the meeting room of the Sage Inn, across from the breakfast area.
Lovely lunches will be catered to the nearby dining room immediately after the class.
All performances start at 8:00 PM. There are pre-opera lectures in Stieren Orchestra Hall on the opera grounds each night that begin at 7:00 PM.
Please note:
buying the ticket for the optional Thursday August 11 performance (Wagner - Tristan und Isolde) will be up to each individual. A link to the opera's website is provided below for your convenience.
Useful Links:
Sage Inn
The Santa Fe Opera
City of Santa Fe
Roadrunner


Hotel and Amenities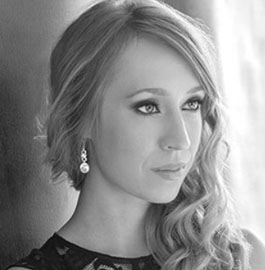 Our hotel will be the Sage Inn. It is just six blocks from the historic Plaza and across from the Railyard Park.
Parking is free for guests in the ample parking lot. A hearty complimentary breakfast is served in the main building from 6:30 AM to 10 AM. The hotel has a shuttle available to take you most places of interest in town if needed. All rooms have complimentary wireless internet access and there are computers in the lobby available for guest use as well. The hotel also has a pool.
Above: Emily Fons has made several exciting role and company debuts in recent seasons that have set her apart as a versatile, powerful, and engaging performer. She was hailed by Opera News as one of opera's rising stars and one of the best singing actresses of her generation, and received a Grammy nomination for her work on Jennifer Higdon's Cold Mountain.
About your arrival
Arrival at the Sage Inn will be on August 7, 2022. Hotel rooms are assured at 4 PM but may be available for earlier check in. The front desk will be happy to hold your luggage if you arrive before your room is ready. We will have a short get-together in the evening at 7 PM just to meet each other and talk about the week. Check out will be no later than 11AM on Saturday, August 13.
Transportation to the Opera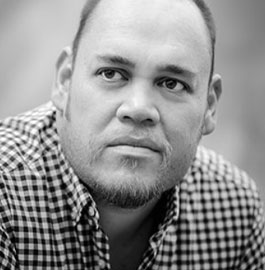 You may choose to get to the opera on your own. There is a large lot with free parking there. For those not renting a car, we can arrange transportation up to the opera with other members of the class. This very friendly group is always happy to help. Alternatively, you can book with one of the local transportation services in town, such as Roadrunner. (see links...)
Above: "Kelsey has now fully graduated into the leading Verdi baritone roles he was clearly born to sing. Kelsey's passionately rendered di Luna amply demonstrated this gifted young singer's prodigious artistic growth in recent seasons, with an elegantly shaped account of "Il balen" and an upper register that rang above the ensembles."
— Mark Thomas Ketterson - Chicago Tribune>
Transportation to/from Albuquerque
If you are arriving at the Albuquerque International Airport, there are several options for transportation to Santa Fe. Many people rent cars in order to be able to see more of New Mexico on their time outside of class. However the Railrunner, the train connection between Albuquerque and Santa Fe, and the group shuttles are also popular.
www.railrunner.com
www.sandiashuttle.com


Fees and fee schedule
Double occupancy will be $1700 per person. Single occupancy will be $2150. This includes: four opera tickets, six nights hotel stay, daily breakfast, four lunches, one dinner. A 50% deposit ($850 per person double, $1075 single) will hold your place. The balance will be due 60 days in advance (June 7, 2020).
Cancellation policy:
Before June 27, a full refund minus a $25 administrative fee will be issued. Before July 7, a 50% refund will be issued. Before July 17, a 25% refund will be issued. Any cancellation later than July 17, no refund will be issued.
Not included:
Gratuities for hotel staff, five dinners, one lunch, all airfare, transportation costs to/from the airport and to/from the opera.
Registration
To register for Sante Fe Opera Adventure 2022, click on the
link here and download the registration form. Payment will be electronic only. I can accept Zelle or take a credit card through PayPal. Please email the completed registration form to larry223@aol.com and indicate your preferred means of payment. My US number is still active, so calling me to give the credit card number is possible.