The 2020 Season
"The Santa Fe Opera is renowned worldwide for its contribution to a living art form, and for the passion it inspires in performers and audiences alike.
Opera Adventure 2020 - Old friends, new surprises!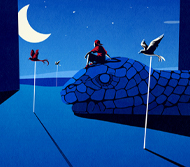 The Magic Flute - Mozart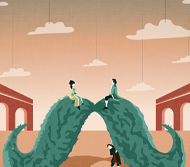 The Barber of Seville - Rossini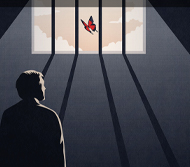 M. Butterfly - Huang Ruo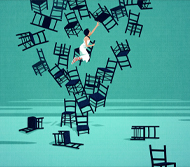 Rusalka - Dvorak
Like us on Facebook

OLD FRIENDS, NEW SURPRISES!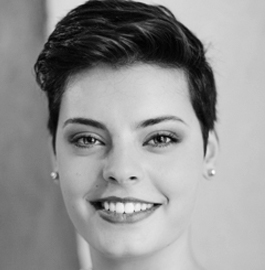 Two perennial favorites are included in this year's opera season - Mozart's The Magic Flute and Rossini's The Barber of Seville. Emily D'Angelo (last year's Dorabella in Cosi) will play Rosina in Barber. Joelle Harvey, Audrey Luna, Eric Ferring and Joshua Hopkins headline Magic Flute. Dvorak's bittersweet fairytale Rusalka is a lesser-known musical delight. Ailyn Perez, a welcome sight in many productions, will be the title character. Eric Cutler will be her Prince and James Creswell the Water Goblin. The final production is the premiere of Huang Ruo's M. Butterfly, a story well-known from stage and film adaptations. Ruo's affecting Sun Yat Sen was done in Santa Fe in 2014. M. Butterly, a story of intrigue, politics, and personal surprises, is operatic at its core. As always, the world premieres are the most highly anticipated part of any Santa Fe season.
Above: A 2020 Lincoln Center Emerging Artist, Canadian-Italian mezzo-soprano Emily D'Angelo is the first and only vocalist to have been presented with the Leonard Bernstein Award from the Schleswig Holstein Festival. She is named one of WQXR NYC Public Radio's "40 Under 40" singers to watch, and Canada's "Top 30 Under 30" Classical Musicians.
About your Instructor
Larry Axelrod has taught at different Elderhostel venues and Renasan, Ghost Ranch Santa Fe, and Columbia College in Chicago. Larry is a composer, pianist and conductor, whose musical activities have taken him around the United States, Europe, Australia and New Zealand. As a composer, Mr. Axelrod has had works done by Nois Saxophone Quartet, London Sylvan Ensemble, The Chicago Composers Orchestra, The Lincoln Trio, His compositions have been performed on composers' festival concerts around the United States. He has several recordings, including the Brandenburg Fantasias and The Heart Revived on Innova.
For more information on this trip please visit www.operaadventures.com and click on "opera travel" or call Larry at (773) 680-8811.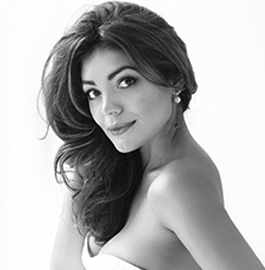 About the Class
The operas we will be attending are:
Mon., August 3 - The Magic Flute (Mozart)
Tues., August 4 - Barber of Seville (Rossini)
Wed., August 5 - M. Butterfly (Huang Ruo)
Fri., August 7 - Rusalka (Dvorak)
Thursday, August 6 will be an open day.
Above: Hailed by the New York Times as "a beautiful woman who commands the stage" and "a major soprano," Ailyn Pérez is in demand at the world's leading opera houses and cultural capitals. She has won both the 2012 Richard Tucker Award, thereby becoming the first Hispanic recipient in the award's 35-year history.
Each morning from 9 AM to noon, we will have a class to watch DVD performances, listen to CDs and learn about that evening's opera. There will be time for discussion and questions. Vigorous class participation is encouraged! The class will be held in the meeting room of the Sage Inn, across from the breakfast area.
Lovely lunches will be catered to the nearby dining room immediately after the class.
All performances start at 8:00 PM. There are pre-opera lectures in Stieren Orchestra Hall on the opera grounds each night that begin at 7:00 PM.
Please note:

Please note: buying the ticket for the optional Wednesday August 6 performance (Wagner - Tristan und Isolde) will be up to each individual. A link to the opera's website is provided below for your convenience.
Useful Links:
Sage Inn
The Santa Fe Opera
City of Santa Fe
Roadrunner


Hotel and Amenities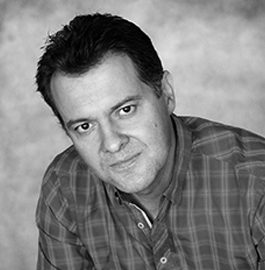 Our hotel will be the Sage Inn. It is just six blocks from the historic Plaza and across from the Railyard Park.
Parking is free for guests in the ample parking lot. A hearty complimentary breakfast is served in the main building from 6:30 AM to 10 AM. The hotel has a shuttle available to take you most places of interest in town if needed. All rooms have complimentary wireless internet access and there are computers in the lobby available for guest use as well. The hotel also has a pool.
Above: Baritone Mark Stone studied mathematics at King's College, Cambridge, and singing at the Guildhall School of Music and Drama. In 1998 he was awarded the Decca Prize at the Kathleen Ferrier Awards. Recent operatic engagements include the title role in Don Giovanni at the Deustche Oper Berlin, Hamburg State Opera and at the New Zealand Opera.
About your arrival
Arrival at the Sage Inn will be on August 2, 2020. Hotel rooms are assured at 4 PM but may be available for earlier check in. The front desk will be happy to hold your luggage if you arrive before your room is ready. We will have a short get-together in the evening at 7 PM just to meet each other and talk about the week. Check out will be no later than 11AM on Saturday, August 8.
Transportation to the Opera
You may choose to get to the opera on your own. There is a large lot with free parking there. For those not renting a car, we can arrange transportation up to the opera with other members of the class. This very friendly group is always happy to help. Alternatively, you can book with one of the local transportation services in town, such as Roadrunner. (see links...)
Transportation to/from Albuquerque
If you are arriving at the Albuquerque International Airport, there are several options for transportation to Santa Fe. Many people rent cars in order to be able to see more of New Mexico on their time outside of class. However the Railrunner, the train connection between Albuquerque and Santa Fe, and the group shuttles are also popular.
www.railrunner.com
www.sandiashuttle.com


Fees and fee schedule
Double occupancy will be $1650 per person. Single occupancy will be $2150. This includes: four opera tickets, six nights hotel stay, daily breakfast, four lunches, one dinner. A 50% deposit ($825 per person double, $1075 single) will hold your place. The balance will be due 60 days in advance (June 2, 2020).
Cancellation policy:
Before June 2, a full refund minus a $25 administrative fee will be issued. Before July 2, a 50% refund will be issued. Before July 12, a 25% refund will be issued. Any cancellation later than July 12, no refund will be issued.
Not included:
Gratuities for hotel staff, five dinners, one lunch, all airfare, transportation costs to/from the airport and to/from the opera.
Registration
To register for Sante Fe Opera Adventure 2019, click on the
link here and download the registration form. Completed forms can be mailed to:
Lawrence Axelrod
5445 N. Sheridan Road, #1212
Chicago, IL 60640
For payment by credit card, contact Larry directly via phone or email.