Les Troyens (Berlioz)
The drama of the Trojan War, replete with heroes and tragedy, has captivated audiences from literature to film, and nowhere does it come to life more vividly than in French opera's most astounding work, Les Troyens. Grand and glorious in its musical and dramatic breadth, this operatic retelling of Virgil's Aeneid is rarely performed because of its enormous scale. Experience the tidal wave of sound from Lyric's massive chorus and orchestra and the exciting ballet as this theatrical tour de force unfolds with a powerhouse cast. Featuring:
Brandon Jovanovich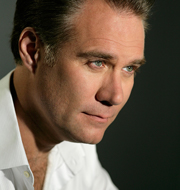 Christine Goerke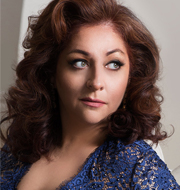 Lucas Meachem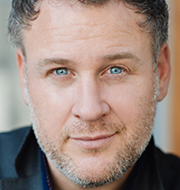 Sophie Koch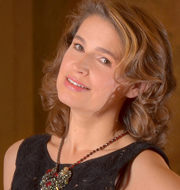 Un Weekend d'Opéra Français à Chicago!
December 2-4, 2016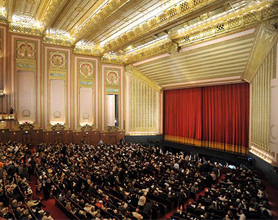 When it comes to grand opera, nothing is grander than Les Troyens of Berlioz. This is Lyric Opera's first production of this massive work ever! The spectacular cast including Christine Goerke, Sophie Koch, Brandon Jovanovich and Lucas Meacham and production will prove to be one of the highlights of this season. The Trojan War has never sounded better! Massenet's little-heard Don Quichotte with bass Ferruccio Furlanetto in the title role will be a very different view of French 19th century opera. The Civic Opera House itself is one of the jewels of this adventure - a deco gem from 1929.
About the Instructor
Larry Axelrod has traveled to four continents for fun and cultural purposes. He taught at the Music Center of the North Shore (now Music Institute of Chicago), different Elderhostel venues and Renasan. He taught many different classes over the course of fifteen years at Ghost Ranch Santa Fe, including an opera class and music theory at Columbia College in Chicago. Larry is a composer, pianist and conductor, whose musical activities have taken him around the United States and Europe. As a composer, Mr. Axelrod has had works done by CUBE Contemporary Chamber Ensemble, Pinotage, The Lincoln Trio, The Duo Ahlert/Schwab, the Ensemble JungeMusik Berlin and The Verdi String Quartet in recent seasons. His compositions have been performed on composers' festival concerts around the United States.


For more information please call Larry at (773) 680-8811 or email larry223@aol.com.
About The Class
We will be attending:
Saturday, December 3 (1PM matinée) - Les Troyens (Berlioz)
Sunday, December 4 (2 PM matinee) - Don Quichotte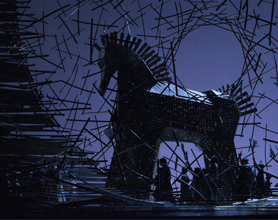 Because of the early start time for the Berlioz, we will have a welcome dinner and class Friday night from 6 to 9 PM combined. We will watch DVD performances, listen to CDs and learn about Les Troyens (and meet and greet). Saturday morning will be free for you to walk around the historic Chicago Loop. After the performance, we will have a group dinner at a nice restaurant within a block of the Civic Opera House. Sunday morning from 9 AM to 11 AM, we will have a class to learn about that afternoon's performance. There will be time for discussion and questions. Vigorous class participation is encouraged! The classes will be held in a comfortable meeting room in the hotel. Les Troyens begins at 1 PM and runs 5 hours with two intermissions. Sunday, Don Quichotte begins at 2 PM. The run time is 2 1/2 hours. An evening flight home will be no problem.

Useful links:
Lyric Opera: www.lyricopera.org


Hotel and Amenities
Our hotel will be the La Quinta Inn on South Franklin, just two blocks from the Civic Opera House. This is a comfortable, modern, well appointed hotel with all urban hotel amenities including indoor pool and gym. With its location on the west side of the Loop, it is close to all the downtown attractions - Millennium Park, the Art Institute, shopping and all public transit.
About Your Arrival and Departure
Arrival in Chicago will be in the afternoon on Friday, December 2. Please arrive early enough to allow yourself time to get from the airport and to the first meeting/dinner without rushing. Departure will be after the performance on Sunday afternoon, December 4. If you are wishing to add nights at the beginning or the end of our trip, please contact me directly and I will make sure through the group reservations personnel that it is handled properly.
Other Activities
Our days together will be mostly taken up by class and opera. However, you are on the west side of the Loop, close to many of the city's architectural treasures and abundant shopping.
Transportation to/from the Airport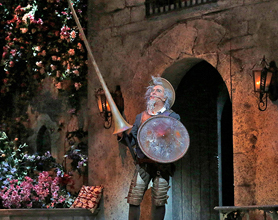 Both O'Hare and Midway are directly connected to the Loop by the El (elevated train), accessed from inside the terminals. From O'Hare, the Blue Line El takes about 40 minutes, from Midway, the Orange Line is about 30 minutes. From the appropriate stops in the Loop, it is just a few blocks to the hotel. Of course, the usual assortment of taxis and shuttle services are available. Union Station, hub for Amtrak and suburban train, is just a few blocks as well.
Fee and fee schedule
Double occupancy will be $690 per person. Single occupancy will be $840. This includes: two opera tickets, two nights hotel stay, two dinners, daily breakfast, and two lectures. For those in and around Chicago: An option of opera tickets, dinners and lectures is available for $510. An option of just dinners and lectures is available for those who already have opera tickets. The cost will be $240 per person. A 50% deposit ($345.00 per person double, $420.00 single, $255.00 for commuter #1 or $120.00 commuter #2) MUST BE RECEIVED BY OCTOBER 2. The balance will be due on or before November 2.

Cancellation policy: Before October 2, a 50% refund will be issued. Before November 2, a 25% refund will be issued. Any cancellation later than November 2, no refund will be issued.

Not included: Two lunches, all air travel, airport transfers.
Travel Insurance
Sometimes our personal libretti give opera a run for its money. Plans need to change quickly, forcing cancellation of an eagerly anticipated trip. I try to make my refund policy as clear, fair and straight-forward as possible, in line with what I see on other travel sites. However, as a single-person enterprise, I have little leeway with goods and services already purchased and time already invested. For this reason, I recommend travel insurance for those "just in case" moments. I can promise I really don't want you to cancel once you have signed up for one of my great opera adventures. I also don't want you to lose money. However I really must stay with my refund policy. So, consider travel insurance. It's a small investment that you really hope you won't need, but might be very worthwhile.

www.insuremytrip.com
www.travelguard.com
Registration
To register for Spring Opera Adventure in Munich 2016, click on the link here and download the registration form. Completed forms can be mailed to:
Lawrence Axelrod
5111 N. Monticello Ave.
Chicago, IL 60625