The 2018 Season
"The Santa Fe Opera is renowned worldwide for its contribution to a living art form, and for the passion it inspires in performers and audiences alike.
Opera Adventure 2018 - Performers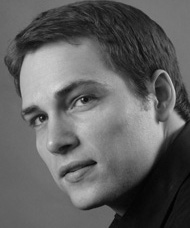 Alex Shrader sings the title role in Candide.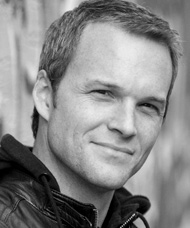 Ryan McKinney is Robert Oppenheimer in Dr. Atomic.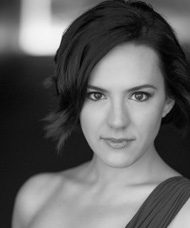 Daniela Mack is Isabella in Italiana in Algieri.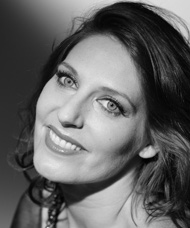 Amanda Echalaz is the Prima Donna Ariadne.
Like us on Facebook

HIJINX, MYTHOLOGY AND AN ATOM BOMB ARE ON STAGE IN SANTA FE THIS SUMMER!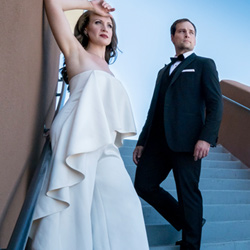 Can you resist a feisty, Italian woman, a deep exploration of love and creativity, an atomic bomb and an old lady with one buttock?! Our week in Santa Fe will have all of this and more this August! Brenda Rae and Alek Schrader will show their comedic talents as Cunegonde and Candide in Bernstein's gem. Seeing Los Alamos behind the opera set will give Dr. Atomic a macabre twist that cannot happen elsewhere. Amanda Majeski will take the role of the composer in Strauss' moving Ariadne auf Naxos. The production of L'Italiana in Algieri is a delight from the model airplanes flying around during the overture to the inspired pop-up book sets. This will be a typically varied and wonderful Santa Fe week!
Above: Soprano Brenda Rae and tenor Alek Shrader return as Cunegonde and Candide, respectively, and are joined by Kevin Burdette doing quadruple duty as Voltaire, Pangloss, Martin, and Cacambo.
About the Instructor
Larry Axelrod has taught at the Music Center of the North Shore (now Music Institute of Chicago), different Elderhostel venues and Renasan, Ghost Ranch Santa Fe, and Columbia College in Chicago. Larry is a composer, pianist and conductor, whose musical activities have taken him around the United States, Europe, Australia and New Zealand. As a composer, Mr. Axelrod has had works done by The Chicago Composers Orchestra, Palomar, CUBE Contemorary Chamber Ensemble, Pinotage, The Lincoln Trio, The Duo Ahlert/Schwab, the Ensemble JungeMusik Berlin and his compositions have been performed on composers' festival concerts around the United States. He has several recordings, including the Brandenburg Fantasias and The Heart Revived on Innova.
For more information please visit www.operaadventures.com and click on "opera travel" or call Larry at (773)680-8811.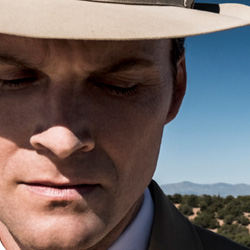 About the Class
The operas we will be attending are:
Mon., August 6 – Candide (Bernstein)
Tues., August 7 - Dr. Atomic (Adams)
Thurs., August 9 - Italiana in Algieri (Rossini)
Fri., August 10 - Ariadne aut Naxos (Strauss)
Wednesday, August 8 will be an open day.
Right: The new production, Doctor Atomic, staged by Peter Sellars, marks the first this John Adams work is to be performed by The Santa Fe Opera.
Each morning from 9 AM to noon, we will have a class to watch DVD performances, listen to CDs and learn about that evening's opera. There will be time for discussion and questions. Vigorous class participation is encouraged! The class will be held in the meeting room of the Sage Inn, across from the breakfast area.
Lovely lunches will be catered to the nearby dining room immediately after the class.
All performances start at 8:00 PM. There are pre-opera lectures in Stieren Orchestra Hall on the opera grounds each night that begin at 7:00 PM.
Please note:

Buying the ticket for the optional Wednesday August 8 performance (Madame Butterfly – Puccini) will be up to each individual. A link to the opera's website is provided below for your convenience.
Useful Links:
Sage Inn
The Santa Fe Opera
City of Santa Fe
Roadrunner


Hotel and Amenities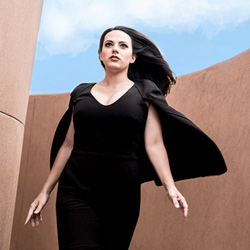 Our hotel will be the Sage Inn. It is just six blocks from the historic Plaza and across from the Railyard Park.
Parking is free for guests in the ample parking lot. A hearty complimentary breakfast is served in the main building from 6:30 AM to 10 AM. The hotel has a shuttle available to take you most places of interest in town if needed. All rooms have complimentary wireless internet access and there are computers in the lobby available for guest use as well. The hotel also has a pool.
Above right: Above: The Santa Fe pop-up book production of "The Italian Girl in Algiers" has been just as popular as the opera itself, winging its way around the continent to San Francisco, Pittsburgh, Atlanta, Calgary, Kansas City, St. Paul, and Costa Mesa since its 2002 premiere. It touches down at its home field for just five performances!
About your arrival
Arrival at the Sage Inn will be on August 5, 2018. Hotel rooms are assured at 4 PM but may be available for earlier check in. The front desk will be happy to hold your luggage if you arrive before your room is ready. We will have a short get-together in the evening at 7 PM just to meet each other and talk about the week. Check out will be no later than 11AM on Saturday, August 11.
Transportation to the Opera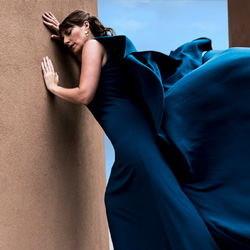 You may choose to get to the opera on your own. There is a large lot with free parking there. For those not renting a car, we can arrange transportation up to the opera with other members of the class. This very friendly group is always happy to help. Alternatively, you can book with one of the local transportation services in town, such as Roadrunner. (see links...)
Right: Written for 16 soloists and a Mozartian orchestra of 36 players, Ariadne auf Naxos is Strauss's most enchanting and wittiest opera, a comic collision of idealism and reality, of backstage grit and onstage glory.
Transportation to/from Albuquerque
If you are arriving at the Albuquerque International Airport, there are several options for transportation to Santa Fe. Many people rent cars in order to be able to see more of New Mexico on their time outside of class. However the Railrunner, the train connection between Albuquerque and Santa Fe, and the group shuttles are also popular.
www.railrunner.com
www.sandiashuttle.com


Fee and fee schedule
Double occupancy will be $1500 per person. Single occupancy will be $1800. This includes: four opera tickets, six nights hotel stay, daily breakfast, four lunches, one dinner. A 50% deposit ($750 per person double, $90 single) will hold your place. The balance will be due 60 days in advance (June 5, 2018).
Cancellation policy:
Before June 5, a full refund minus a $25 administrative fee will be issued. Before July 5, a 50% refund will be issued. Before July 15, a 25% refund will be issued. Any cancellation later than July 15, no refund will be issued.
Not included:
Gratuities for hotel staff, five dinners, one lunch, all airfare, transportation costs to/from the airport and to/from the opera.
Registration
To register for Sante Fe Opera Adventure 2018, click on the
link here and download the registration form. Completed forms can be mailed to:
Lawrence Axelrod
5445 N. Sheridan Road, #1212
Chicago, IL 60640
For payment by credit card, contact Larry directly via phone or email.